ZEETS™ are simply the Best product on the market to
help toddlers use public toilets.
They are the only disposable product that provides
a sturdy and secure seating surface for young kids (up to 40 pounds).
See how ZEETS™ compare to the alternatives: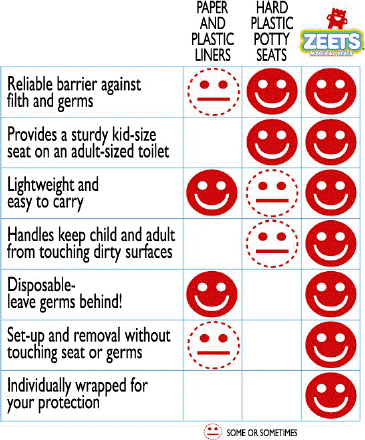 © 2004 by Grandma Dot, LLC. All rights reserved.
Zeets, Zeets Magical Seats and the Zeets character are trademarks of Grandma Dot, LLC.